Art Deco Table
Art Deco is hot and I am loving it right now. Funny, but what was out is now modern. Or maybe it never went out. In the current issue of Elle Magazine, designer Nate Burkus said "what's in right now is mixing new modern with vintage for a fresh look."
Following up on our Style File on Art Deco we took these round tables and set out to give them a fresher look.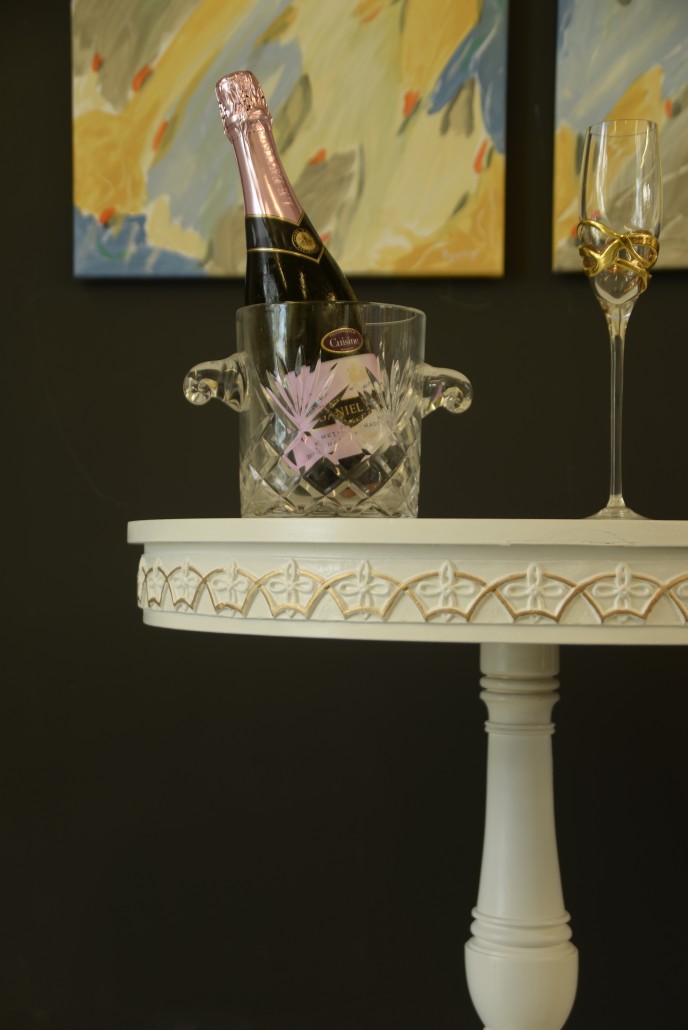 First we used our newest trim, T23 celtic pattern that regained popularity in 1920s and stretched it around the drum of the table to fit just perfectly. But what color to take these old brown reproductions to?
For a modern look we went with gloss white, think Anthropologie. Finally, we added a bit of Classic Gold gilding wax to give that extra glam that makes the a great art deco piece.
There are two tables and setting them in the same room gives a special feel. Here's a great tip, if you're adding a different style to the room, add more than one piece. This makeover was so simple it took less than three hours from start to finish.