Stylish rosettes are everywhere at Efex
Rosette is French for rose, and can refer to either a small flower design or a small circular design like a badge. At Efex we have a rosette style that can fit most any project.
Our dealers are experts in helping you plan your project. From your choice of Efex, to your paint color, every one of our dealers is ready to help you. Today we're going to share some of our dealers best projects using Rosettes.
Patty Seaman, from Paint Passion in Red Bank, New Jersey used a simple small rosette (R 108) to add a brand new look to this staircase,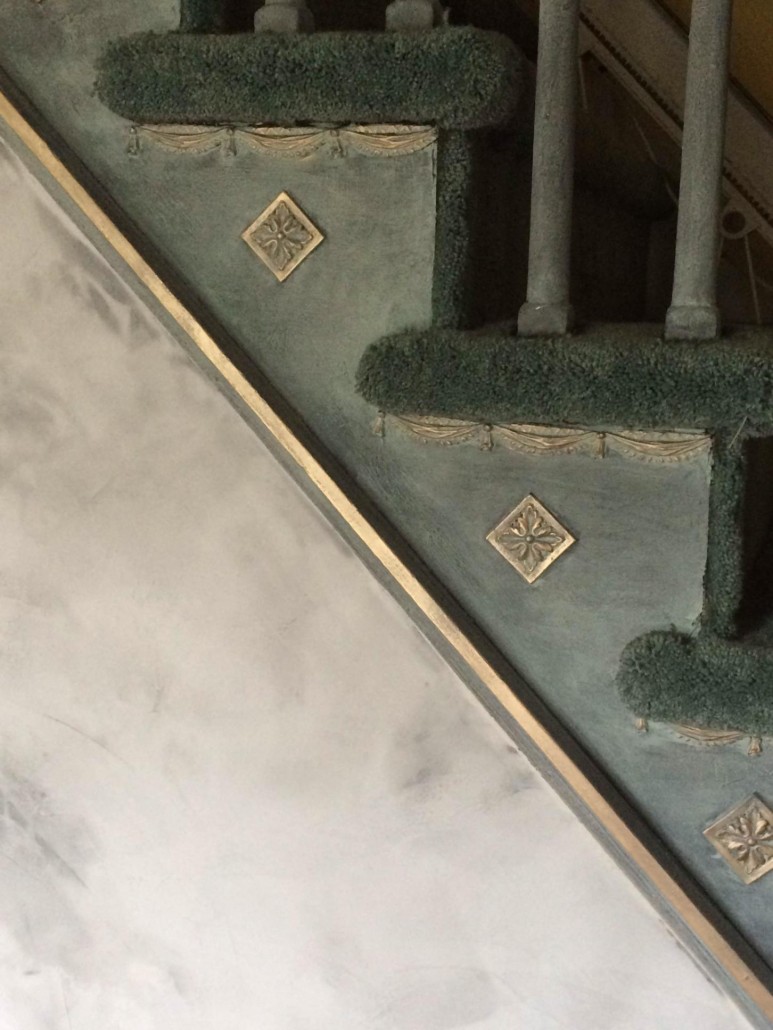 While this mantel is stunning in a new paint job and 3 simple (R 114)
At Maine Country Home in Rockland, Maine they used rosettes (R 29) to give this farm style table a pop of style.
Interiors to Inspire in Calgary, Alberta took this bureau to a new level with R 61.
and we used the same Rosette on our signature table here at Efex.

This armoire made from a TV cabinet had a distinct French face lift with R 47
And finally one of our favorites, this desk from blogger Finding Silver Pennies with R 1.