5 French Inspiration that are Fabulous
5 French  inspirations from around the web.that lets us change up our blogging for the day. Some great eye-candy for creative types.
First we go over to My French Country Home and look at this stunning antique armoire.
Then to this ornate desk/table. We appreciate the wood carvings on the front and we also love the patina on the wall.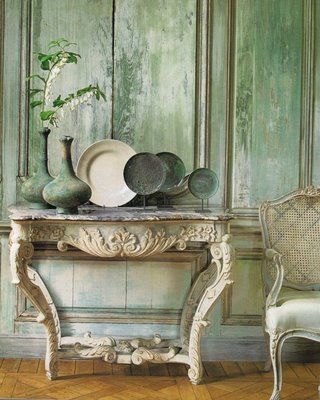 This mantel from Sarah Richardson is so classic. by mixing some rosettes and legs you can get the same look with Efex.
For some modern inspiration this mirror in black with white would be so easy to replicate just use four R 72's
And finally as a teaser of what we'll be showing you on Friday, this antique Mora Clock from This Old House.
Until tomorrow Ciao.