Architectural Art is Easy
Architectural Art is easy as we see from today's inspiration which comes from Traditional Home. The perfect antique architectural fragment is hung over the bed. Notice how the piece is color coordinated with all the colors in the room especially the pillows. We just love this.We will be looking for more big moldings like the one over this bed. It is just beautiful.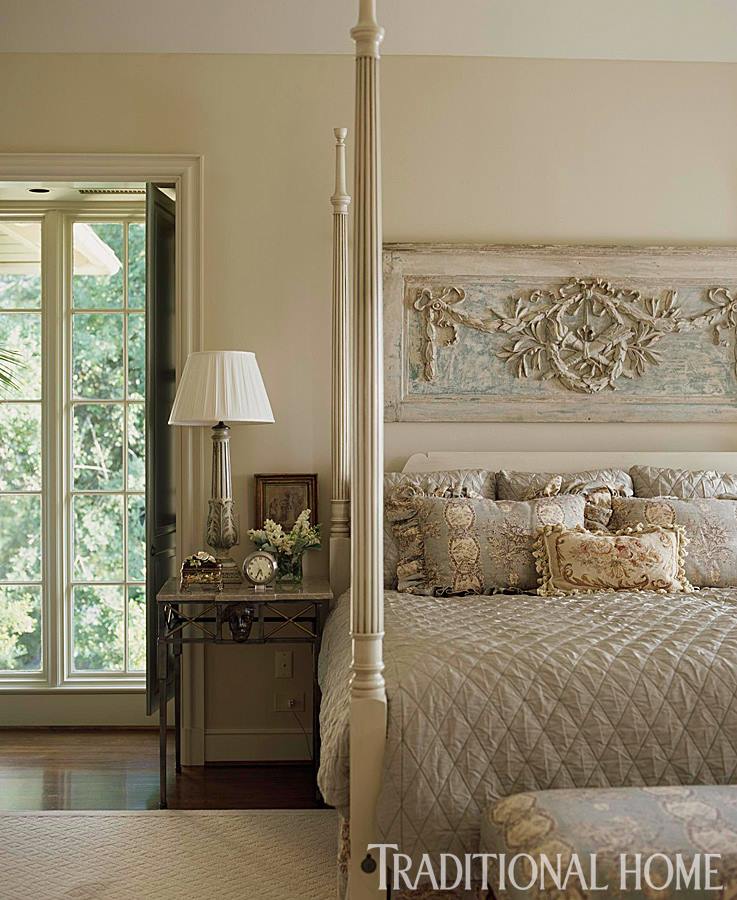 Another great example of using architectural fragments in your home is this lovely picture from Patina Style by Brook Giannetti. Notice how this display is hanging in front of a lovely bookcase.
I think it would be pretty easy to use some Efex furniture mouldings to turn them into art. Stay tuned for the results. We may have to work on this soon.