Farm House Style meets Efex
Farm house style is so special depending upon how you play with it, it can be old and rustic, or fresh modern country.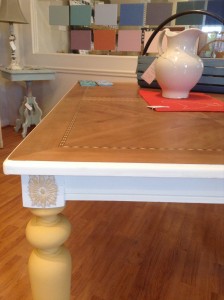 We have several special appliqués, that can really add to a fresh modern farmhouse vibe. Here are three easy way to spice up old and tired pieces and give them that Farmhouse style.
1- Sunflower legs –  TheEfex line has three rosettes in different sizes that are just perfect to get this lovely look, on your square and boxy legs.
2- The country collection can add a perfect pop to a dry sink.
3- Nothing says country like a garden pot. So spice up your with Efex, just like Matthew Mead did in his most recent finish magazine.