Wow… what a week off!
We started the week in Chicago at the General Finishes Furniture Flippin' Expo, Thank you General  Finishes a great time was had by all.
After a long drive home from Chicago to Maine spent the rest of the week with children and grandkids.  My daughter in law Kristen Bouzaid (who heads Efex in New Zealand and Australia) is off on a grand new six month adventure. Starting today they are sailing from Maine to New Zealand via the Caribbean, through the Panama Canal, and across the Pacific. I will post more on their grand adventure as it progress, but for now ….. it's back to work.
To celebrate her trip I wanted to highlight one great creative project, from The Painted Dresser in Western Australia.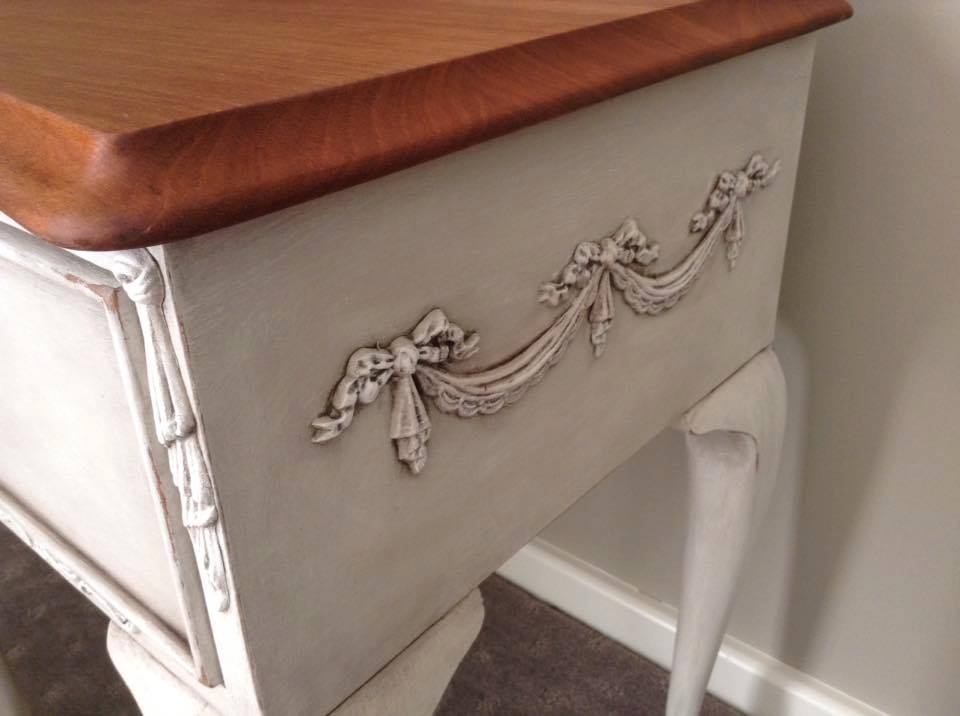 It's a simple little side table, yet her use of appliqués was soon… creative.
On the side she used SW4's
Then added D17 and D26's across the side and bottom of the front.
For the drawer she used an E3 and just set the drawer pull thought the key hole. How clever is that!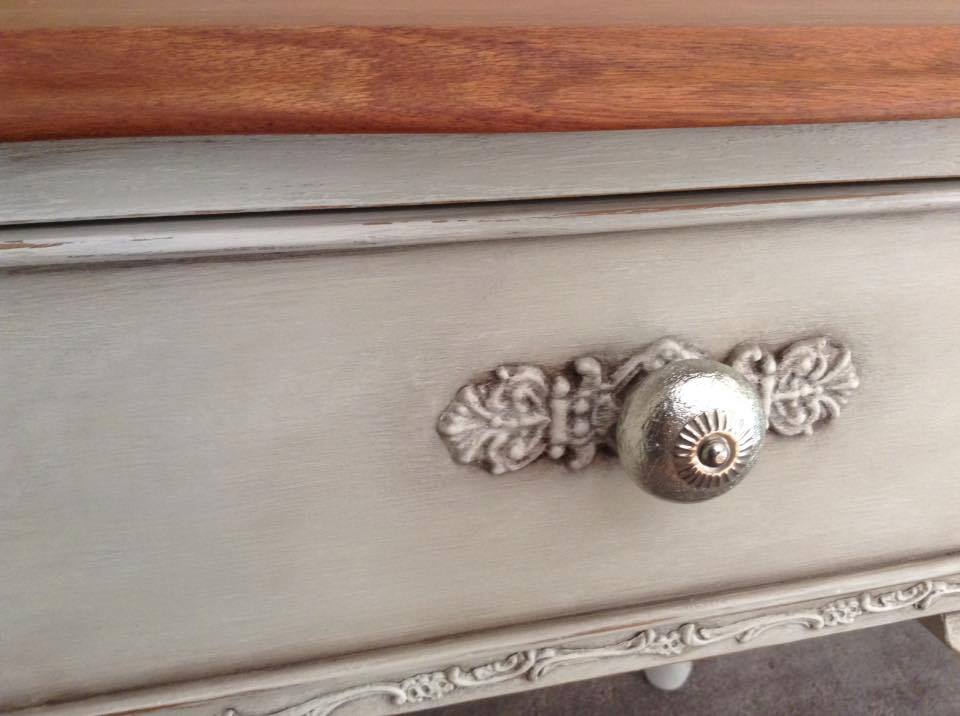 Stay tuned for more fun examples from down under this week.
Cheers
xoxox Lydia