Gustavian Style Desk
Gustavian Style Desk's are an obsession of mine especially the antique variety.  While Swedish antique style is often associated with a light and elegant look, blues are also a predominant color.
This picture from one of my favorite books, Reflections on Swedish Interiors, just kept haunting me. The inspiration has great patina, multiple colors, and simple yet elegant hardware. I was searching for the right piece of furniture to replicate this look.
Before I found the furniture, we practiced the patina with a sample board.
When I found this slant top desk, I knew it would be perfect.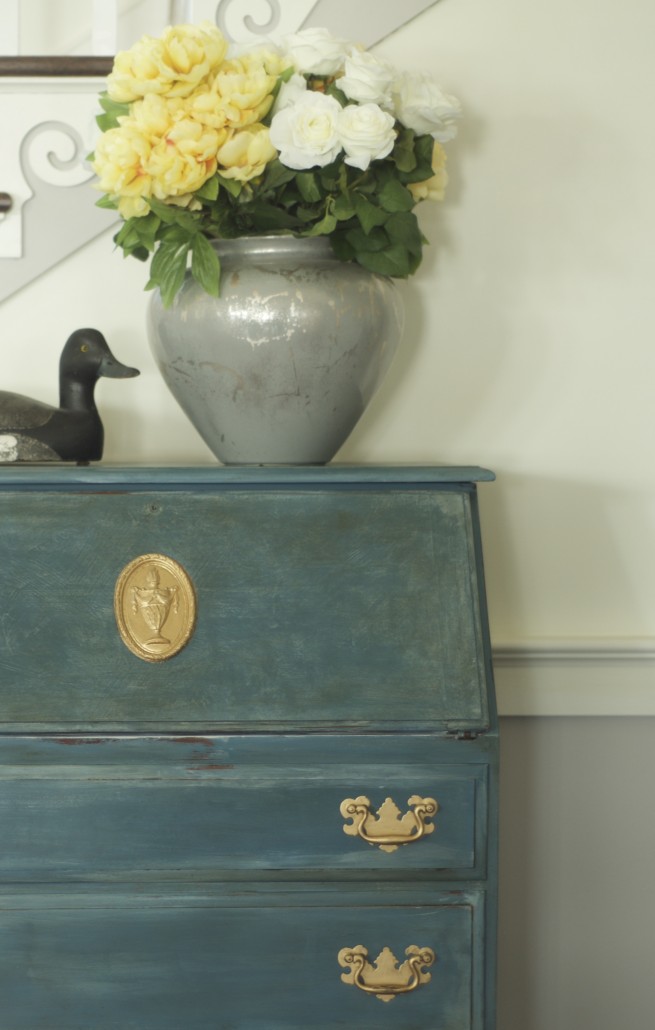 We added one simple rosette (R6) with a traditional urn pattern that was a common icon in Gustavian times.
We used Chalk Paint® in Aubusson Blue with a dry brush of Louis Blue, clear and dark wax, and King's Gold gilding wax on the hardware and the Efex urn.
When finished, just enjoy the bragging rights.
Ciao XOXO
Lydia