Liz Douglas Designs
TV Personality and Rockstar Creative
We are so lucky at Efex that our dealers are all such creative painters and designers. I just love showing off what my clever friends have done. Today we're featuring Liz Western Brantley and her company Liz Douglas Designs.
Lexington Kentucky is so lucky to have Liz and her talents and yes she even did a wonderful TV segment with Annie Sloan.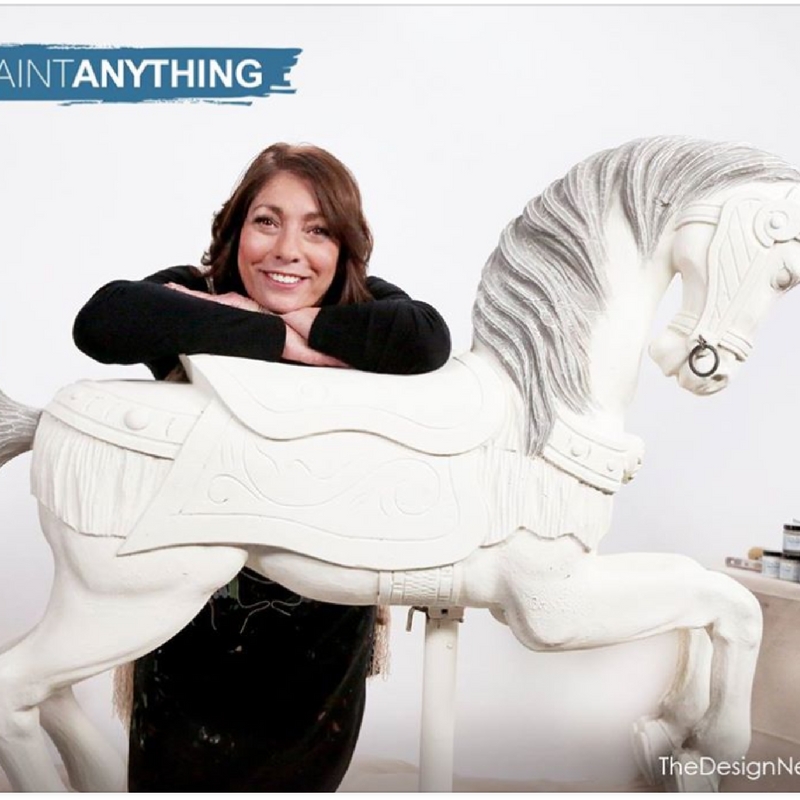 Her future on the Design Network where she took an old rocking horse, and no pun intended made it ROCK, was great.
Over the year she has done several great efex projects, like this bureau she did last spring using scrolls.
Or this desk with a simple rosette.
Today in my news feed up popped this dainty little table. The decoupage is so lovely and it's a technique that we love doing on mirrors and small surfaces.
Just look at this table now. Decoupage and two very dainty Efex D26. What a great up style