While out and about last week I spotted this beautiful mantel in a local restaurant and had to snap a picture. It really shows how you can blend styles, in this case coastal and shabby-French.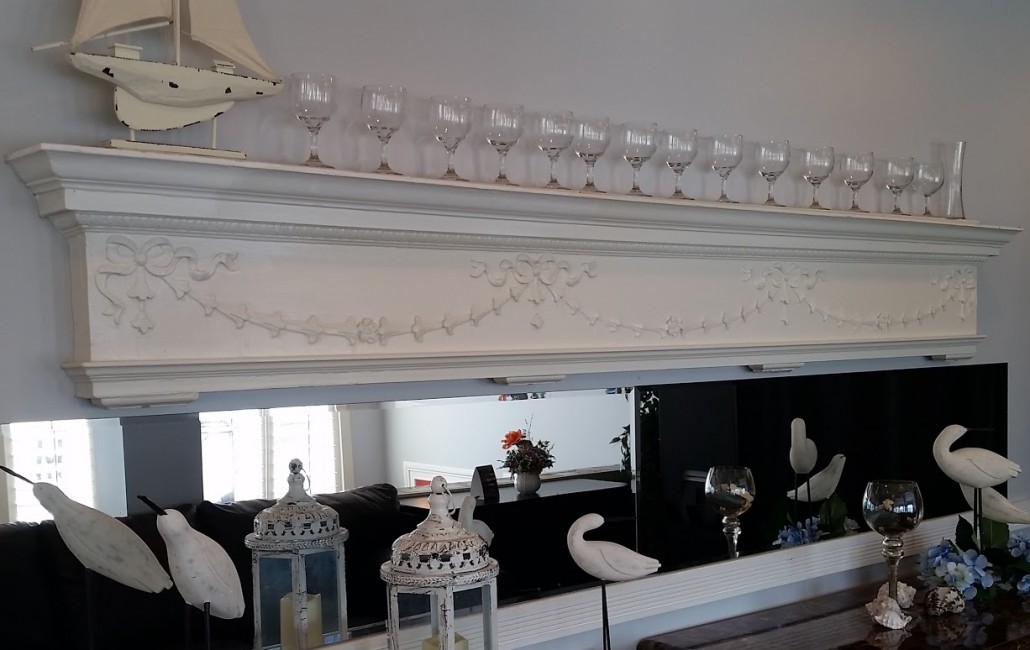 I could see recreating this pattern easily with several of our appliques. For the bows, B19 or B4, the swag, SW22, and the trim, T8.
Love how the ribbons on the end bows have been curved down along the edge, such a great idea! Anything's possible with flexible appliques.
Dream on.