Mediterranean Inspirations from our vacation
 Mediterranean Inspirations theme continues  (I am trying to keep the vacation vibe going here) this week's inspiration is outdoors with a twist.
First this lovely mirror from Pinterest.
You can get this look so easily using a little French Linen Chalk Paint® with an Old White wash over the top. But first you need to apply a simple wreath bow, like B21.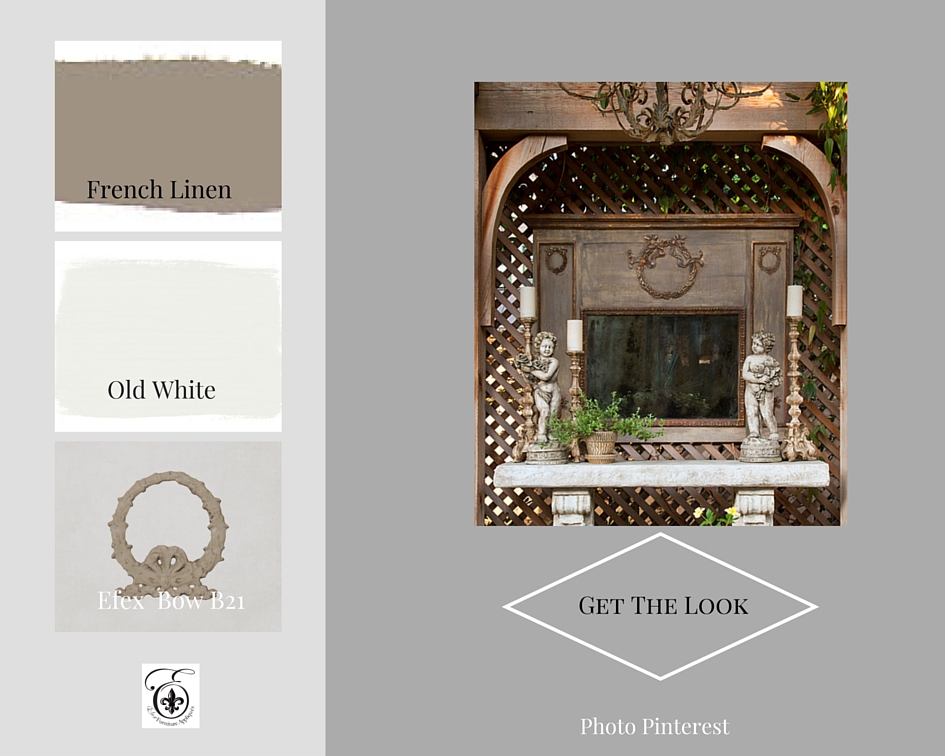 And then this lovely urn…sigh…still dreaming of Italy! It was wonderful for Mediterranean inspiration.
Apply drops like D2, with swags, like SW8 or our new SW23. Then use a little Fine Stone from Artisan Enhancements for texture, and finish off with Paris Grey Chalk Paint®.
Urns like this look beautiful indoors, and are a great way to keep the summer season alive all year round.