Liz Douglas
One of our retailers is about to be famous! Liz Douglas, of Liz Douglas Designs in Lexington Kentucky, will be on her local morning show this coming Monday. If you're in the greater Lexington Kentucky Area check out how she turned an old, tired piece of furniture into a great bar using Chalk Paint® and Efex Decorative Appliqués.
Monday 8/10/15 – 5 am – WLEX 18
Not sure if it will be available online, but here's the link in case they decide to upload it!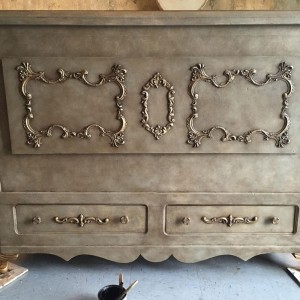 This sneek peek should whet your appetite.