Paint Passion is always in fashion
Paint Passion has a eye for design that never rests. The owner Patty Seaman took staircases to a new level when she did this project, and we love it!
She started with a staircase that needed a little update
Working her artistic magic with color, she worked on the walls and added some simple, yet effective, Efex to the sides of the risers. She used the R108 rosette and the trim T58 on the top.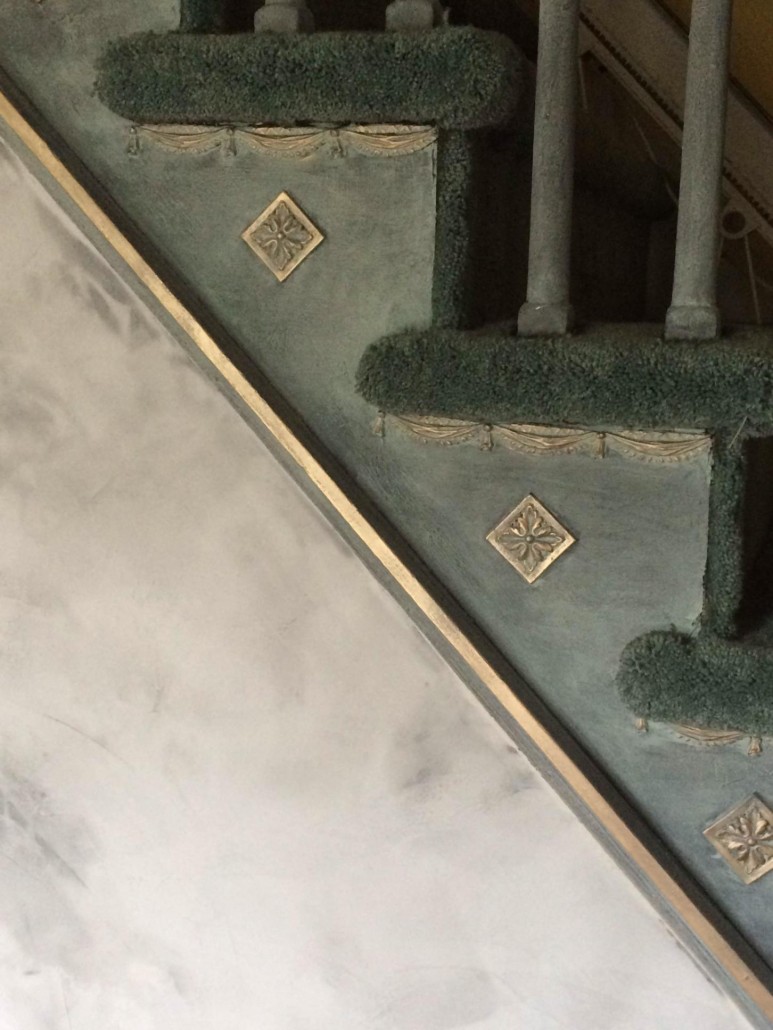 This stair case now looks so inviting.
You can get all of the material for your own staircase makeover at Patty's online store.