There is no one who does, roses, flowers and romantic decor better than Janet Metzger from The Empty Nest.  Her romantic spirit and playful eye for detail shows in every single project she does.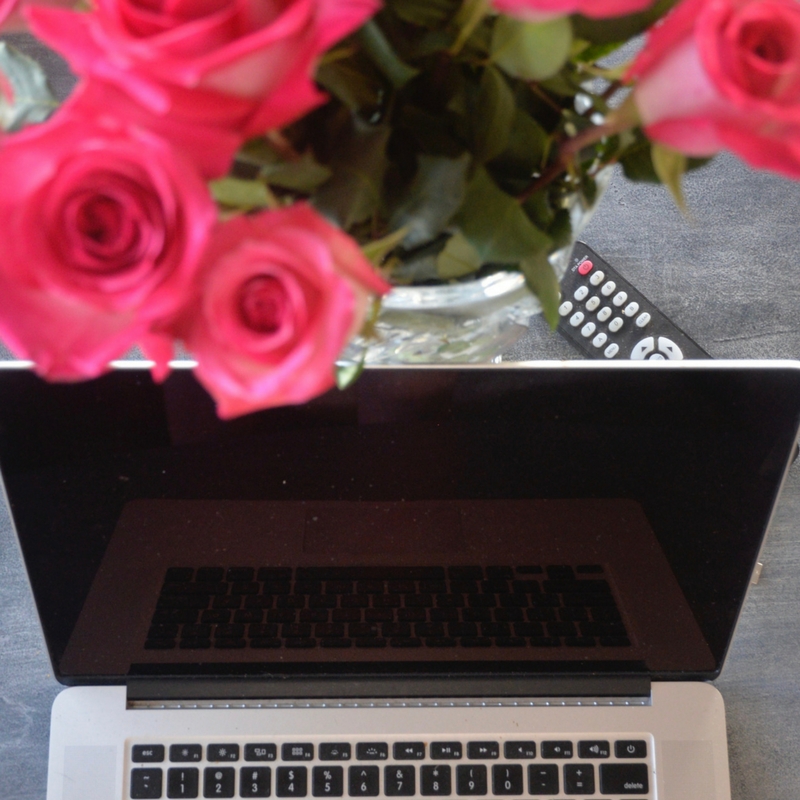 And NO ONE does pink as well as Janet. I look at pink and say why can't I get behind it as a color, the one exception being roses. But note in this picture I paired them with a computer:)
Back to Janet, last month she did two stellar pieces using Efex.  The first one just took my breath away. The way she hand painted the flowers on the swags is wonderful.  Everything just fits, with great proportion. I thought " this is the essence of Shabby Chic. how will she ever best this one?"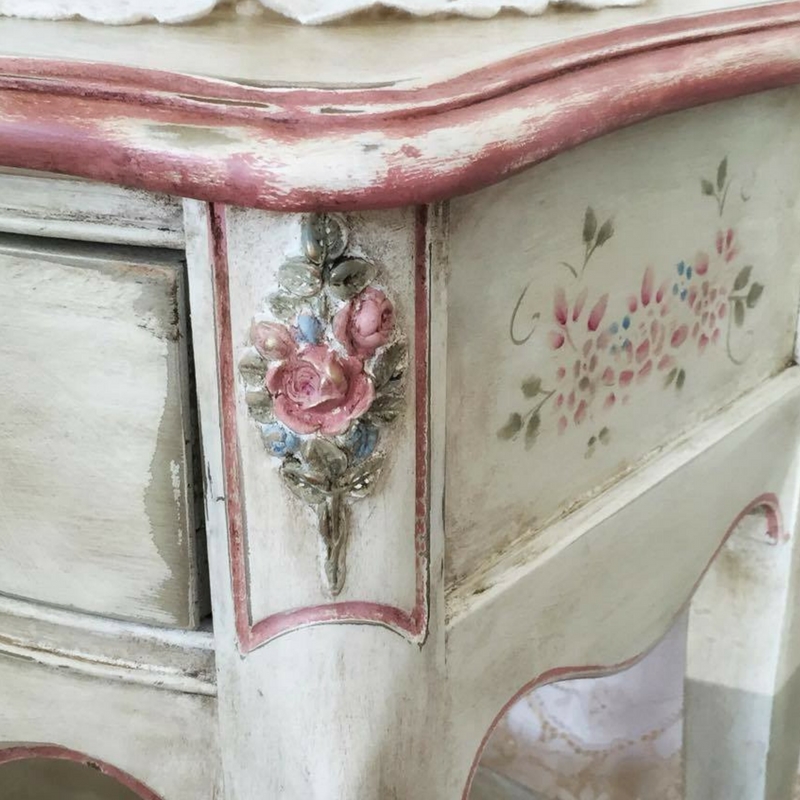 And then she went pink. Strictly speaking a custom shade of pink, with gold embellishments. But this pieces is not just for little girls. Taking her romantic spirt up a notch she finished the pieces with Annie Sloan black wax.  This is for the serious romantic in everyone.
Tomorrow will also feature Janet, this time it's an interview with one of our fabulous creators. Join us ant meet Janet.
XOXO Lydia
For more great eye candy… please follow us on Instagram.
Something is wrong. Response takes too long or there is JS error. Press Ctrl+Shift+J or Cmd+Shift+J on a Mac.