And I know how to use them!  Yes, I had ZZ Top running through my head the whole time I was applying the appliques.  We're loving the legs Efex™, L1 & L2 in the catalog.  We used 4 L1s to spiff up this sofa table.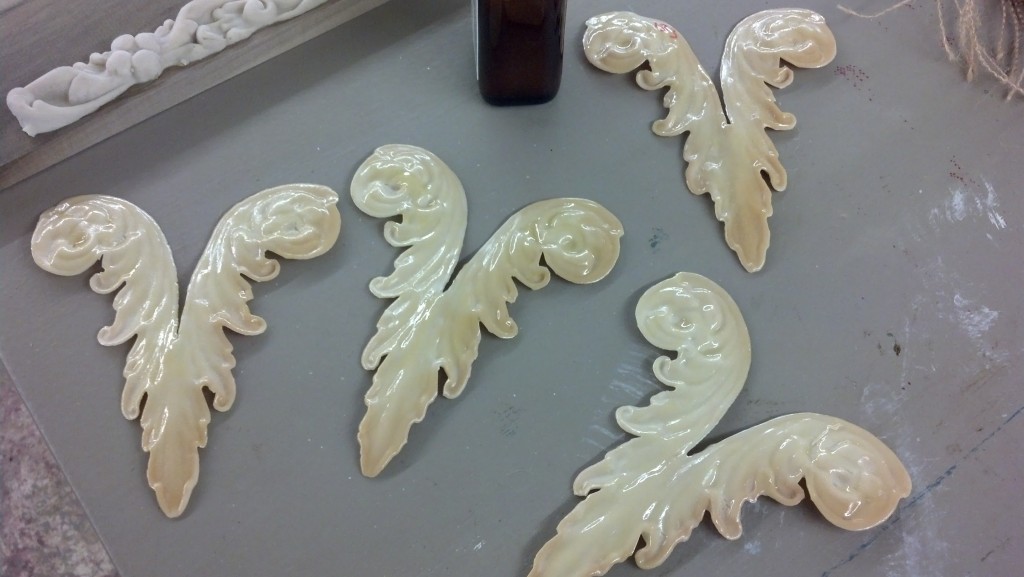 DAP® contact cement applied to the backs of the leg pieces, now playing the waiting game until the glue is dry to the touch…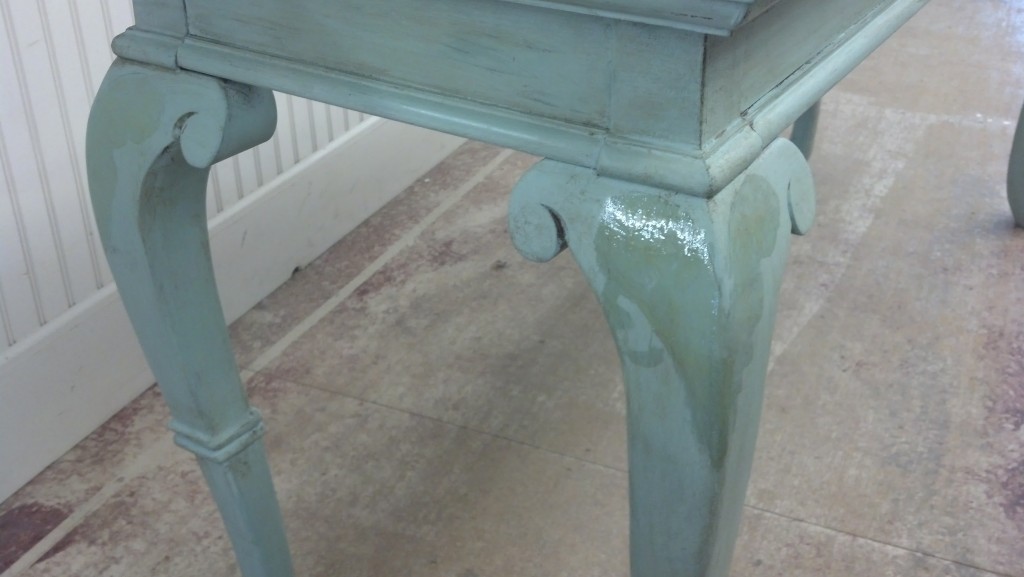 Glue on the legs too, always a good idea to trace where the Efex™ are going, especially on a piece like this where they all have to by symmetrical.  Don't want lopsided legs!
Ta-da!  So easy!  Good thing these guys are flexible, otherwise we wouldn't be able to adorn curvy legs like these.
Want legs like these?  Check out our retailers to get them!
Check back tomorrow to see the painted piece!