Symbols of Style
Symbols of Style is our new tag line, and it fits perfectly with the part of my job that I like the best, Finding new designs for our mouldings has become a great passion of mine, (well maybe an obsession is the better word…)
Take a quick peak at what is coming soon…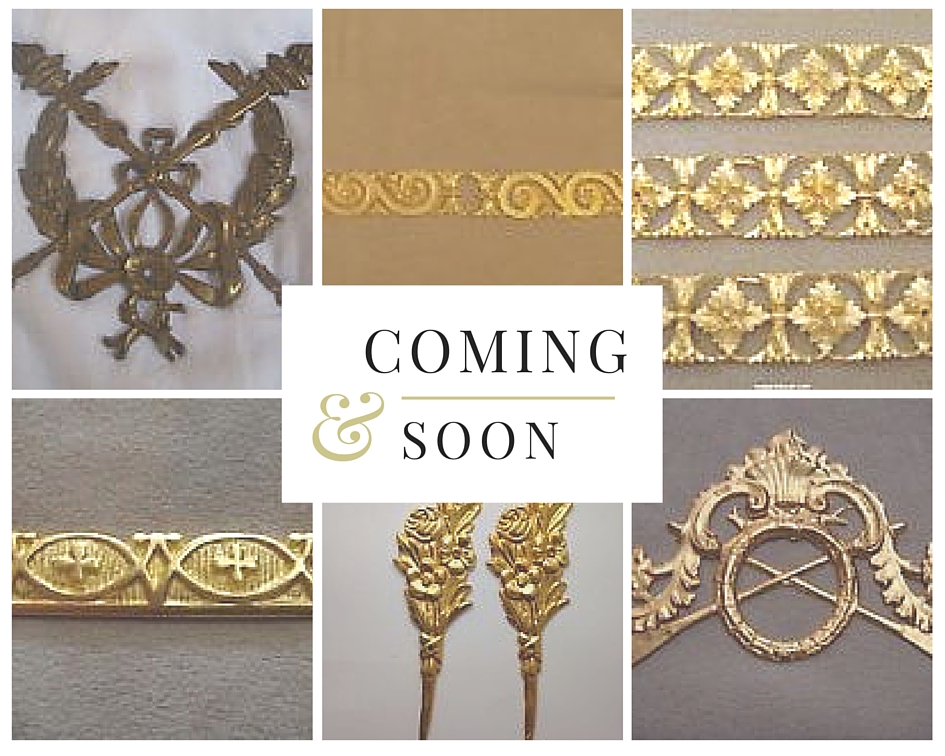 Several are trims and are very dainty. The one at the lower left is very art deco.
The top left is M a new massive moldings while the lower right is a fun set of crossed ors from the Art Deco period.
What do you think? Where would you use these new pieces?