Escutcheons
Our Efex video series shows off many of the different styles of Efex. Today we're showing – "How To Dress Up A Dresser…Escutcheons".
We have 4 different escutcheons. The little petite E1 is just perfect for small projects, and E2 has a little more curvy detail. E3 is tall and skinny, perfect for a taller piece or behind drawer pulls. And E5 is just an elegant lady. Where's E4? We'll you'll just have to stick around to find out!
What's that I hear you saying? What's an escutcheon?
Simply put a fancy French word for key hole cover.
 We used E2s to makeover this lovely navy blue highboy.
While E3 turned this IKEA hack from modern to classic.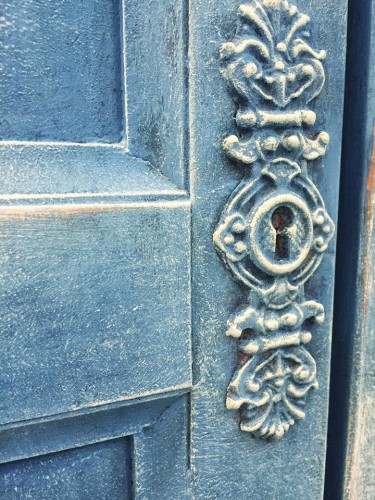 Here is the original bronze of our fabulous French E5.
So whether you're dressing up naked keyhole covers, or making faux ones, you just can't go wrong with these escutcheons.
Visit a retailer near you online or in store to find these and more!