Three of the new additions to our Efex Decorative Appliqué collection are new legs. They are just perfect to dress up any table, highboy, or chair to add a bit of style and flair. When you create a piece with Efex it helps to have a style or idea in mind when you're picking out the perfect pieces.
In general most of our legs work best on curvy leg styles, such as Queen Anne, Chippendale or Louis XV styles.
This drawing shows how to take a simple Queen Anne style and just add an appliqué to turn it into a Chippendale. Add glitz and you're closer to a Louis XV.
Initially, we started with one style of leg, L1 and L2.
We love them on this French dressing table, all done in silver foil from Artisan Enhancements.
But sometimes you just want more!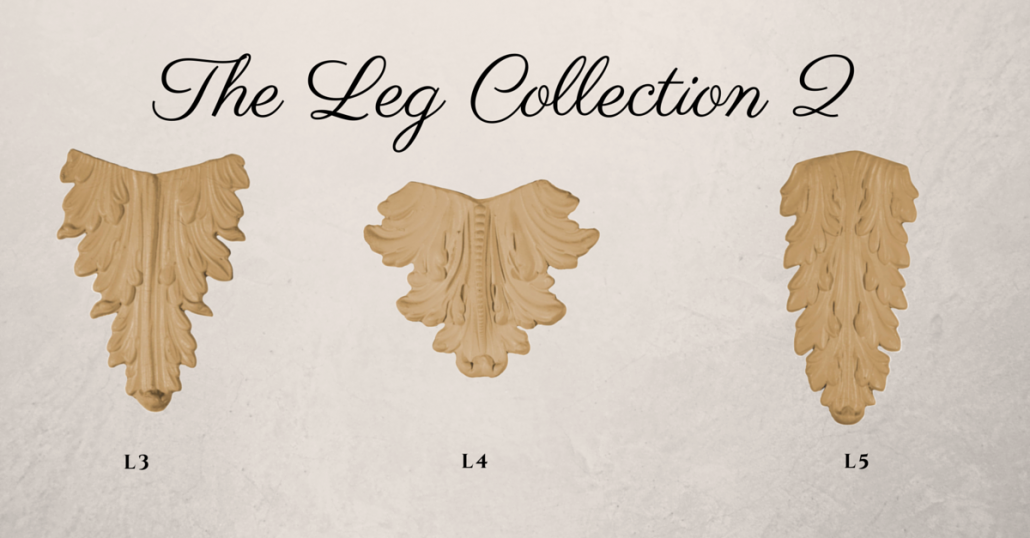 L3 is a smaller leg than the others.
While L4 is just perfect for a more angular design.
Finally L5 works well on a straight flat leg, that is more reminiscent of the Empire Period.
For more detail and a view of all of our products download our free catalog today.
Enjoy
Lydia and The Efex Team